Curitiba: the end of a myth?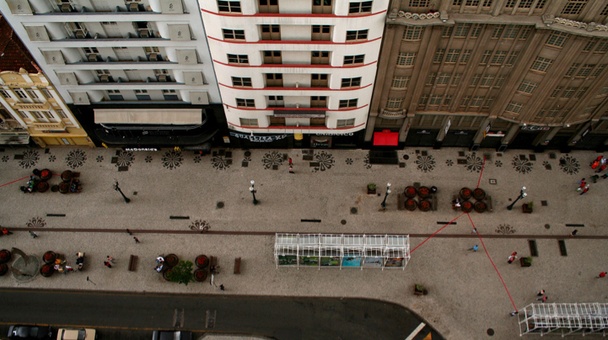 During my trip in Brazil I stopped for a few days in Curitiba, a city located in the South of the country. Curitiba has been praised for its exemplary urban planning for a good 20 years, and I wanted to see it for myself. I had been to Portland, Oregon with the same kind of curiosity, and there I realized that "urban planning fame" happens mainly because of concepts and theories.
Indeed my first impression of Curitiba was of a grey, spread-out city, better appreciated with a car. People there don't fit Brazilian stereotypes (which are mainly built around Rio culture) and keep to themselves. Like in all major Brazilian cities they worry about crime, and everybody has a story of knowing someone who got mugged, or worse. Curitiba is not really walkable, nor does it encourage community building. And if you care to venture outside city limits, you encounter poverty and crime.
Here's my article about Curitiba in The Atlantic Cities, published earlier this week.
Top photo credit: Mathieu Struck/Flickr