A few months ago I found out about a unique coworking space in New York City. In Good Company caters exclusively to women business owners and provides them not only with an extremely convenient and elegant working environment, but also with valuable support and collaboration opportunities.
I visited the space last April during a trip to the city and had a chat with co-founder Amy Abrams.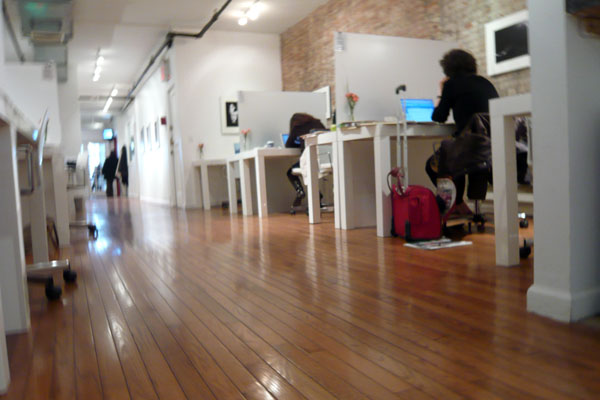 How did you get the idea for In Good Company?
My business partner Adelaide Fives and I worked together for about three or four years in a consulting practice with women who were in career transition or women business owners who were experiencing problems. Over the years we found these women kept articulating the same challenges. They had this tremendous sense of not knowing anybody else who was doing this and when they had to see clients they didn't have a place to meet them. We always wanted to give them a resource to solve this sense of isolation. We couldn't find that resource so we decided to create it on our own. We thought that what these women were missing was a community of peers, and a place to work at when they needed it. A lot of good resources were getting lost because people didn't know how to share them.
We knew we wanted to have a physical space and allow people to rent it when they needed it. That already existed, but the key component to what we wanted to do that was different was this sense of community. So we described ourselves as a community membership and a community workspace. In order to ever use our space you have to be a member of our community.