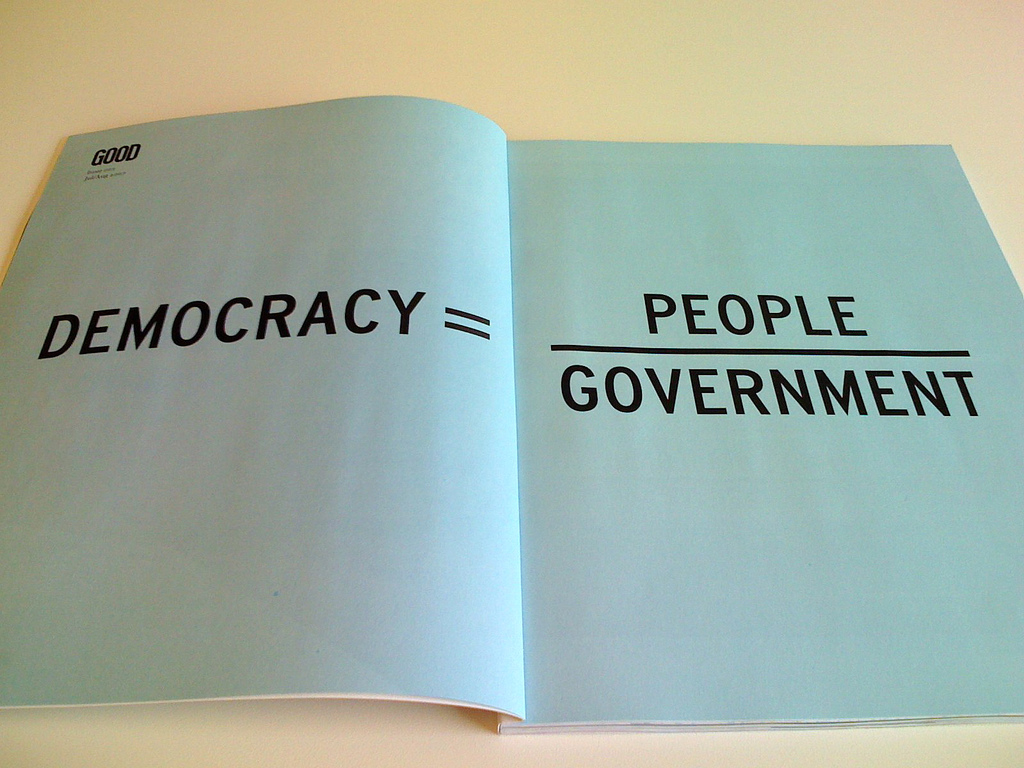 When it was announced earlier this month that GOOD Magazine had laid off most of its editorial staff for nebulous reasons (two of them quit right after), I barely raised my eyebrows. This kind of news is generally considered as disastrous, and since then there has been quite some talk about it on the Web. But I stopped caring about the magazine a while ago. I guess I got lost between two of the many direction shifts the company attempted during its short existence, and preferred to focus on publications that are slightly more reliable. Today, when I learned the laid-off staff teamed up for an intriguing project (for which they've already received funding on Kickstarter in just a few hours), I thought maybe it would be a good time to express all I think about the magazine, before to move on to other things.
When GOOD mag was launched in 2006 it was bold and fresh and surfing the nascent wave of guilt-based capitalism (these are my words. Writer Teju Cole calls it the White Savior Industrial Complex.) GOOD would give your $20 subscription to a good-doing NGO, and publish inspiring articles about farmers markets and talking to your neighbours, along with in-depth reporting pieces and stunning infographics. The magazine's design was so good it won two National Magazine Awards.
I discovered GOOD when it published its second issue and blogged about it here. I guess they were on top of their social media marketing, because a few days later I received a thank-you email, followed by a gift subscription and a handful of promotional stickers in the mail. I was thrilled. I loved this magazine and it loved me back.
A couple of years later I was showing an issue to a friend who told me "this magazine looks quite empty to me." And then I realized that between the second issue and the one we were looking at, the mag had become, yes, empty. GOOD started losing its substance when it increased its online presence and decreased its print schedule from bimonthly to quarterly. The website became a platform for curated content, with the occasional interesting infographics popping up once in a while. When my subscription ended I didn't renew it, but still visited the website from time to time.
Then the "People are awesome" column showed up, and this was the definitive end of our relationship. Who's awesome? The woman who lost her legs in a tornado to save her children's lives? The doctors who induced labor on a woman so the dying dad could hold his daughter? The soldier who died so an Afghan boy could live? This is not awesome, it's tragic! It's tragic and these stories are voyeuristic. I mean, would you wish for that to happen to other people? In the meantime, we lost relevant, original reporting, the one thing I think people were really excited about when GOOD started, because we thought a magazine could exist and be profitable selling original stories about inspiring topics.
GOOD fired its staff the day after a company party, invoking a strategic shift. Then founder Ben Goldhirsh wrote a now-infamous email to explain the decision, which still doesn't give us any clue as to where the company is heading. But I guess with the editorial team gone, we won't be able to call it a magazine anymore.
It doesn't make a big difference to me anyway. I stopped reading GOOD and don't believe in what it stands for anymore. I think reading the news every day makes me a much better citizen.
Photo credits: Alex Hung/Flickr. Some rights reserved.